Phenomenal Fountainscapes In Monroe, Michigan
Discover the Charm and Serenity of Fountainscapes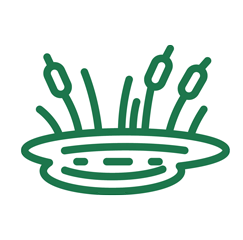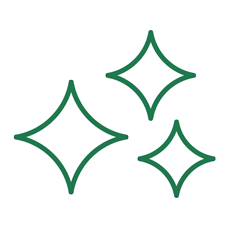 Ponds Cleaned & Maintained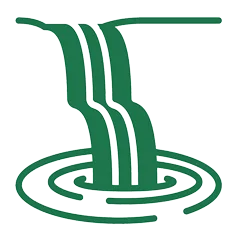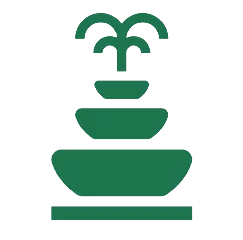 Transform Your Monroe Backyard into a
Serene and Calming Oasis
Imagine coming home after a tiring day and unwinding in your very own fountainscape. The soothing sound of the water, coupled with the wildlife it attracts, can create a unique and calming environment in your backyard. 
Whether you prefer a freestanding fountain or a custom-designed landscape feature, a fountainscape can transform your outdoor space into an oasis of relaxation and tranquility.
Here Are Some Of The Most Popular Fountainscape Upgrades Homeowners In Monroe Ask For:
Make Your Backyard the
Ultimate Relaxation Retreat

With A Fountainscape
Enhance the ambiance of your backyard in Monroe, Michigan, with a new fountain feature that is perfect for relaxation and quality time with loved ones. In addition to its beauty, a fountain can also add value to your home.
With a peaceful fountainscape, your yard will become an inviting oasis that draws the attention of anyone passing by. The soothing sounds of the flowing water will encourage you and your family to spend more time outdoors.
How Our Fountainscape Installation Works
We want to make sure that when you work with Grass Roots Pond & Garden, you are getting the best experience. That's why we have crafted a process that not only keeps you informed, but front of mind. Take a look at our seamless process and start envisioning our partnership in transforming your backyard.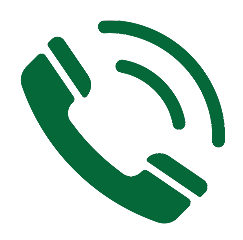 Fill out our form on our contact page and provide us with the details of your project. From here we will follow up with a phone consultation to talk more about your fountainscape and dive into pricing and timeline.
Once we have designed the perfect plan for your Monroe backyard, we will get to work in bringing your vision to life. During this time, we will keep you up to date on our progress and be available to answer any questions you may have during buildout.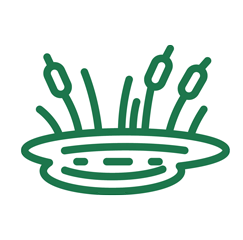 3. Enjoy Your New fountainscape
Now is the time to finally enjoy your upgraded space. We will do a final walkthrough of your improved yard and address any concerns you may have. Time to relax and enjoy all the benefits of your water feature.
Fountainscape Prices In Monroe, MI
Start Planning Your Backyard Oasis
Includes:
1 Small Sphere Or Urn
Includes:
Up to 3 Spheres Or Urns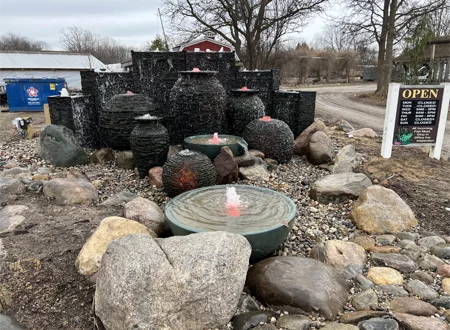 Includes:
Completely Custom, Fountainscape Feature, Multiple Urns And Spheres, Lighting
*Prices are averages and may change depending on the size of your fountainscape and your choice of systems and upgrades. You'll receive an exact quote for your unique water feature after the in-home consultation.
FAQs Monroe Homeowners Ask Our Fountainscapes Team
These are the top backyard fountain questions Monroe residents are asking our fountainscape installation team:
Are outdoor fountains worth it for my yard in Monroe?
Outdoor fountains, or fountainscapes, transform plain outdoor spaces into captivating garden havens in Monroe. They enhance the environment, creating a peaceful retreat in your own backyard. Adding a fountainscape can also increase your property's value and curb appeal.
Dp outdoor fountains require a lot of work to maintain?
In Monroe, where you place your fountainscape and the local weather significantly affect its upkeep. Regular cleaning is essential to prevent algae and keep the water clear. For the fountain and pump's longevity, clean them every few months. In Monroe's variable climate, using algae-resistant materials can further reduce maintenance needs.
How do you build a fountainscape?
To set up a fountainscape in Monroe:
Choose a spot for your fountain.
Pick a design and size that fits your space.
Collect your supplies: a basin, pump, tubing, rocks, and any decorative features.
If it's an in-ground model, dig a hole for the basin.
Position the basin flat on the ground.
Put the pump inside the basin.
Connect the tubing from the pump to where the water will emerge.
Arrange rocks or other features to conceal the tubing.
Fill the basin with water.
Turn on the pump to start the water flow, making adjustments as needed.
Enhance with plants or lights to suit your taste.
Consider native plants to Monroe, MI, for your fountainscape to support local wildlife and reduce water usage.
Should you leave a fountainscape running all year?
For Monroe's fountainscapes, it's best to keep the pumps running continuously, provided there's enough water. Regular operation avoids extra stress on the system and maintains the calming sound and visual of flowing water. Plus, a continuously running pump can deter pests and maintain better water quality. In colder Monroe months, ensure the water doesn't freeze, as this can damage the pump.
Here's What Our Customers Say…
We are honored to work with some amazing homeowners. We can't wait to help you bring your pond visions to life, and to help you take care of your investment.
Ready to relax with your own fountainscape?