Fountainscapes In Ann Arbor, Michigan and The Surrounding Areas
Discover The Beauty And Tranquility Of Fountainscapes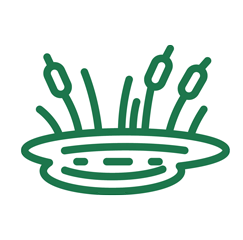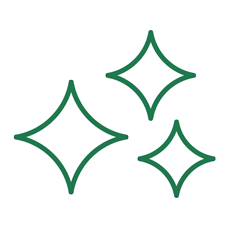 Ponds Cleaned & Maintained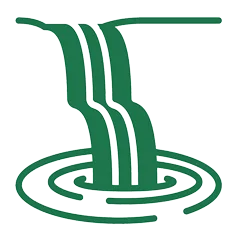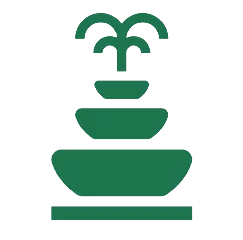 Create A Serene And Calming
Atmosphere In Your Backyard
Creating a fountainscape in your backyard is the perfect way to relax and refresh after a long day. Enjoying the sounds of the fountain's calming water and the birds and other wildlife it attracts will add a unique touch of nature to your outdoor space. 
From freestanding fountains to integrating fountains into your landscaping design, this versatile feature will create an atmosphere of beauty and tranquility—the ideal setting for unwinding and reflecting in peace. With fountainscapes, you can transform your backyard into a unique and relaxing oasis!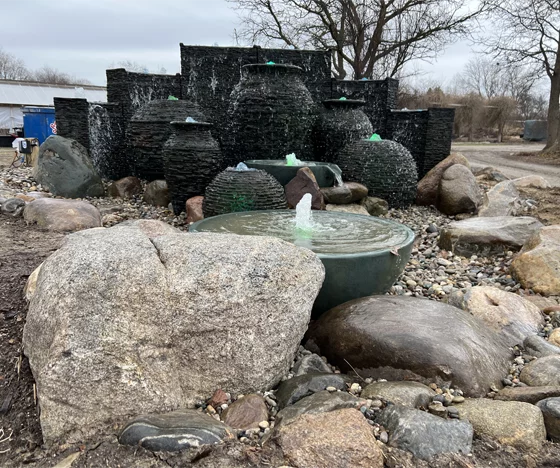 Here Are Some Of The Most Popular Fountainscape Upgrades: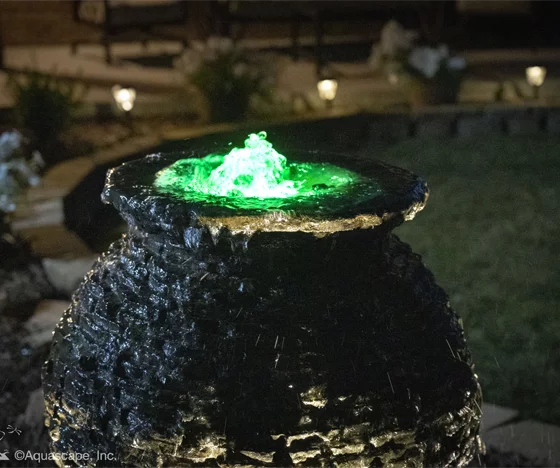 Turn Your Backyard Into The
Ultimate Relaxation Destination
A new fountain feature in your backyard creates the perfect atmosphere for quality time and relaxation. Not only will your fountain look beautiful, but it will also add value to your home. 
Create a peaceful fountainscape that will attract attention and be an inviting focal point in your yard. Listening to the calming sounds of bubbling water will make you and your family want to spend even more time outdoors than you already do!
We want to make sure that when you work with Grass Roots Pond & Garden, you are getting the best experience. That's why we have crafted a process that not only keeps you informed, but front of mind. Take a look at our seamless process and start envisioning our partnership in transforming your backyard.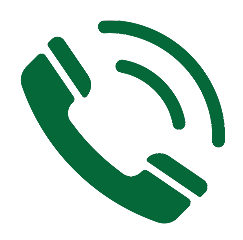 Fill out our form on our contact page and provide us with the details of your project. From here we will follow up with a phone consultation to talk more about your pond and dive into pricing and timeline.
Once we have designed the perfect plan for your backyard, we will get to work in bringing your vision to life. During this time, we will keep you up to date on our progress and be available to answer any questions you may have during buildout.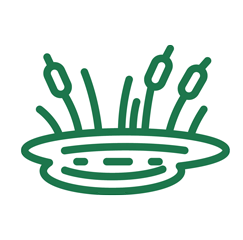 Now is the time to finally enjoy your upgraded space. We will do a final walkthrough of your improved yard and address any concerns you may have. Time to relax and enjoy all the benefits of your water feature.
Start Planning Your Backyard Oasis
Includes:
1 Small Sphere Or Urn
Includes:
Up to 3 Spheres Or Urns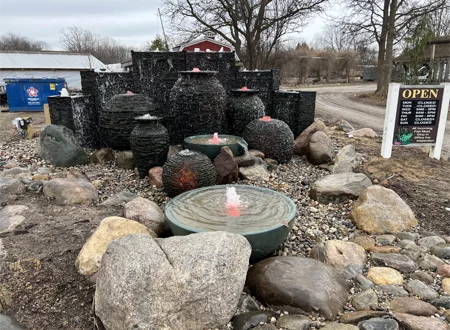 Includes:
Completely Custom, Fountainscape Feature, Multiple Urns And Spheres, Lighting
*Prices are averages and may change depending on the size of your fountainscape and your choice of systems and upgrades. You'll receive an exact quote for your unique fountainscape after the in-home consultation.
Here's What Our Customers Say…
We are honored to work with some amazing homeowners. We can't wait to help you bring your pond visions to life, and to help you take care of your investment.