Finest Pond Maintenance & Cleaning In Ann Arbor, Michigan And Surrounding Areas
Keep your pond functioning and looking perfectly all year round with pond Maintenance and cleaning services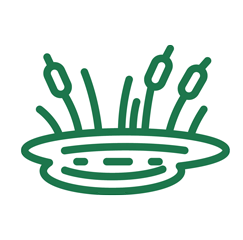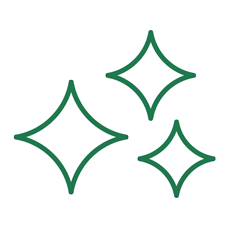 Ponds Cleaned & Maintained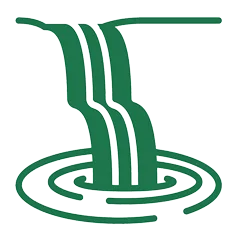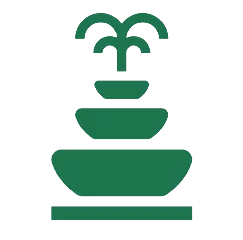 Keep Your Ann Arbor Pond


Clean And Clear With


Pond Maintenance
Ponds and water features can add a touch of beauty and tranquility to any landscape. However, they require regular maintenance in order to remain safe and functional.
Pond maintenance includes cleaning the sides and bottom of the pond, removing debris from the water, trimming back vegetation, and checking the pump and filtration system to make sure they are working properly. Water features, such as fountains and waterfalls, also need to be regularly cleaned and serviced.
By taking the time to perform these simple maintenance tasks, you can ensure that your pond or water feature stays clean and clear.
Let Grass Roots Pond & Garden Center in Ann Arbor take care of the maintenance and cleaning of your pond so you can spend your time enjoying it.
The Exploratory Drain & Clean
Anyone who owns a pond in Ann Arbor knows that they require regular maintenance to stay healthy and functioning properly. One of the most important things you can do for your pond is to have an exploratory drain and clean performed regularly.
This pond maintenance process involves draining all the water from the pond so that it can be thoroughly cleaned. This gives you a chance to inspect the liner for any damage, remove debris and ensure that the pump is working properly.
Although it may seem like a lot of work, an exploratory drain and clean is essential for keeping your pond healthy and looking its best. Furthermore, it can help to prevent serious problems from developing in the future.
We're here and happy to do the hard work and diagnose any issues that we find, that way you can love your pond for years to come.
We want to make sure that when you work with Grass Roots Pond & Garden, you are getting the best experience. That's why we have crafted a process that not only keeps you informed, but front of mind. Take a look at our seamless process and start envisioning our partnership in transforming your backyard.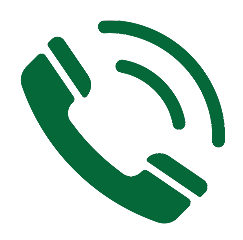 Fill out our form on our contact page and provide us with the details of your project. From here we will follow up with a phone consultation to talk more about your pond and dive into pricing and timeline.
Once we have designed the perfect plan for your backyard, we will get to work in bringing your vision to life. During this time, we will keep you up to date on our progress and be available to answer any questions you may have during buildout.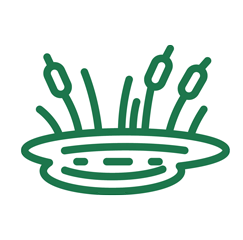 Now is the time to finally enjoy your upgraded space. We will do a final walkthrough of your improved yard and address any concerns you may have. Time to relax and enjoy all the benefits of your water feature.
Pond Maintenance & Cleaning Prices In Ann Arbor
Enhancing your Ann Arbor yard is in investment that will bring joy for years to come. Take a look through our pricing to get a better idea of what your investment will cost.
Basic Pond Maintenance &
Cleaning*
A full exploratory drain and clean for a 1,500 gallon pond.
Complete in 1 day.
Average Pond Maintenance & Cleaning*
A full exploratory drain and clean for a 2,500 gallon pond.
Complete in 1 day.
High-End Pond Maintenance & Cleaning*
A full exploratory drain and clean for a 10k+ gallon pond.
Complete in 1 day.
Annual Pond Maintenance Plan*
*Pond maintenance prices are averages and may change depending on the size of your pond and your choice of systems and upgrades. You'll receive an exact quote for your unique pond construction after the in-home consultation.
Ann Arbor Pond Maintenance FAQs
Here are the top backyard pond maintenance questions homeowners in Ann Arbor ask our pond maintenance team:
What kind of maintenance does a pond need?
Refill your pond by gently adding water at its base to minimize salt and mineral accumulation. Regularly remove leaves and other debris to avoid harmful gas formation. Introduce bunches of aquatic plants that boost oxygen levels. Split and repot plants periodically for their best growth.
How often should you drain and clean a pond?
For backyard ponds, you should have a pond contractor do a drain and clean at least 3 times per year. This usually happens as the seasons are changing.
Are backyard ponds hard to maintain?
Looking after a garden pond isn't too challenging, but it does demand time. Nevertheless, the rewards are immense. With consistent upkeep, your garden pond will remain a delightful feature of your home for many years.
How often should pond water be changed?
For beginners, it's wise to start modestly. Aim to replace about 10% of your pond water weekly. Regularly test the water quality to track any pollutants. If you detect any issues with the water, consider changing a slightly higher amount, around 15-20%.
Here's What Our Customers Say…
We are honored to work with some amazing homeowners. We can't wait to help you bring your pond visions to life, and to help you take care of your investment.
Keep Your POnd Perfect Year Round